Be Quiet! Silent Wings 2 140mm Fan Review
Posted: November 17, 2017
---
Be Quiet! Silent Wings 2 140mm Fan Review
---
Outside of an anechoic chamber or the vacuum of space, nothing is truly silent but you can't fault a person for trying to build a computer system that runs stealthily. Although it was quite an undertaking a few years ago, recent advances in CPU and GPU efficiencies have made it easy to run powerful systems without resorting to high-RPM fans for cooling. Not all fans are equal however as some can actually be annoyingly loud with high-pitched hums and rattling when ran at a lower voltage, especially when placed as an intake, so users have demanded an answer from manufacturers.
Many from the Asian and European markets have responded, and one of them is German manufacturer Be Quiet!, whose whole operation is based on noise reduction, producing award winning power supplies and coolers that justify the brand name.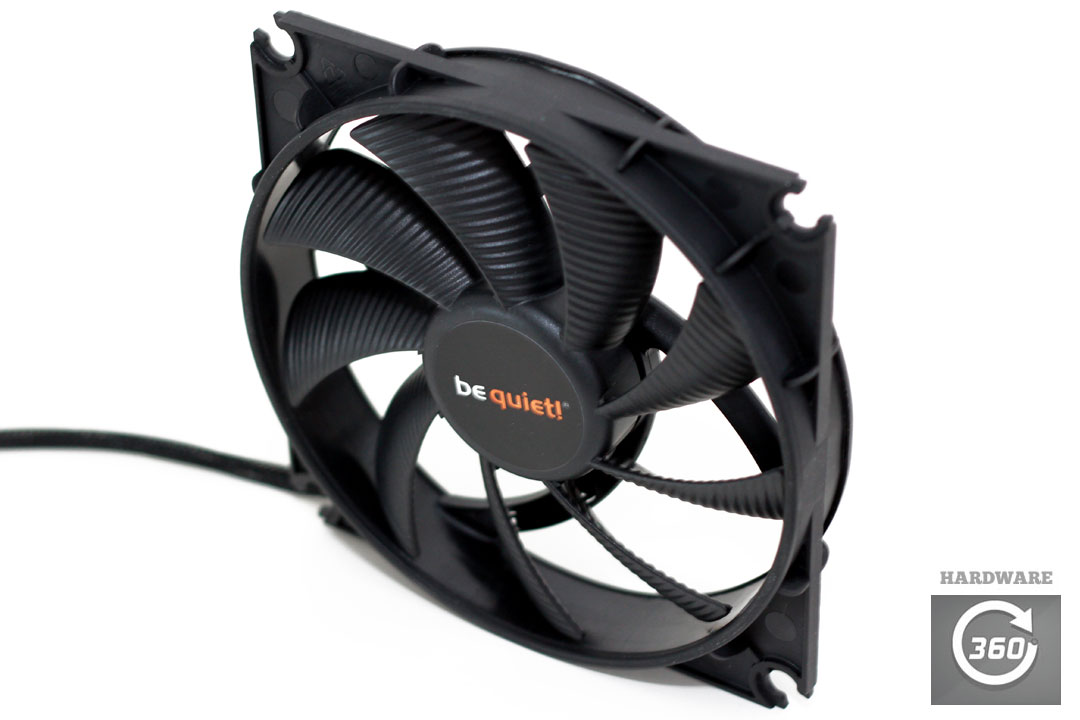 Be Quiet believes in the effectiveness of their flagship Silent Wings fans so much that it is utilized on their power supplies and heatsinks. The updated Silent Wings 2 family promotes excellent noise-to-airflow ratio and comes in 80mm, 92mm, 120mm and 140mm varieties with optional PWM versions. The Silent Wings 2 fan series uses long-life fluid dynamic bearing technology and comes out of the box with two optional mounting systems. Each be Quiet! 140mm Silent Wings 2 fan is available for $24.99 USD through Amazon.com or other authorized be Quiet distributor.