Cougar CMX V.3 850W Power Supply Overview
Posted: November 17, 2017
---
Cougar CMX V.3 850W Power Supply Overview
---

For the average PC builder, power supplies do not seem to require change as much as other components. Units that are using older designs can sure run modern systems but the truth is, modern expectations of efficiency are a lot higher now compared to 5-years ago. Every PC builder knows that an 80 Plus badge is a must, with plenty of upgrade flexibility and price that is within reach. Not willing to be left behind, Cougar has revised their CMX line once again to cope with these latest trends.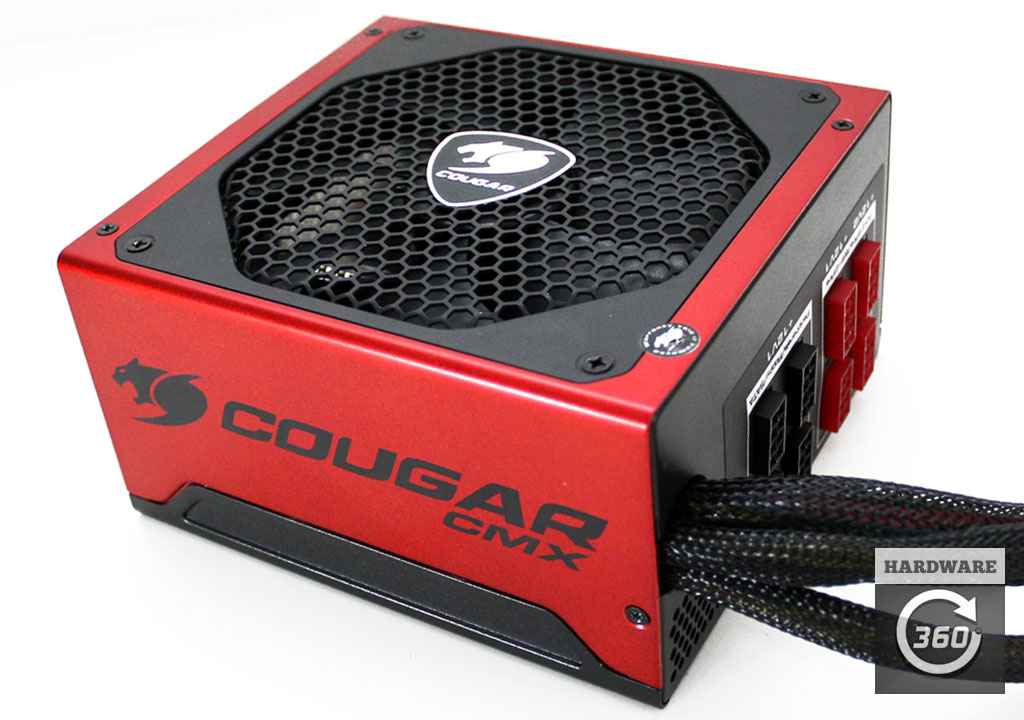 This is the 3rd revision of the Cougar CMX power supply, marked on the box with a change in cover design and a notable Intel Haswell-ready sticker. The rear has a more functional layout, with power tales and connector availability across the entire CMX v.3 line. Promotional claims are also listed here, including a 105C Japanese capacitor use, fan noise and a surprisingly modest branding of 80 Plus Bronze efficiency despite an 80 Plus Silver efficiency claimed in the chart (up to 88% efficiency).
Typical of most mainstream power supply units, the internal packaging is not overdone with only the main power supply unit itself getting soft padding inside the box. Aside from the foldout user's guide, modular cable bundle and region localized power cable, the CMX v.3 850W comes with some mounting screws and cable management zip-ties.
The modular cables are covered in a flat vinyl cover and heatshrink wrapped on both ends. These cables are surprisingly flexible although they may look rigid in the photos. Two cables are SATA with four connectors each measuring 40cm and 50cm with an additional 12cm between each connector. One cable has three four-pin MOLEX connectors measuring 45cm with 12cm between each connector. Note that there no Floppy connectors at all that are available, but I do not think that will be an issue for anyone at this day and age. Besides, you can easily purchase a MOLEX to floppy connector adapter if you really need one for ~$1-2. The last two cables are for the video card measuring 50cm long with a single 6+2-pin connector per cable.
These modular cables attach to the main unit in color-coded and clearly labeled headers. The rail assignment is also printed, showing all the SATA/MOLEX connectors assigned to +12V1 while the four total PCI-E headers are split into a pair for each +12V2 and +12V1. You can also see that the hard-wired cables have no protective grommet in the exit hole but there is no risk of damaging the wire since the sharp edge has been rolled inside which is visible once the unit is opened.