EVGA Z87 Stinger Motherboard Review
Posted: November 17, 2017
---
EVGA Z87 Stinger Motherboard Review
---
It can be said that as a company, EVGA has a way of marching to the beat of their own drums. Even though they are not the largest nor the best selling motherboard manufacturer, they have engendered deep loyalty among enthusiasts and within overclocking circles over the years through their overclocking-centric video cards and mainboards. EVGA is also largely considered a paragon of customer service support, an aspect which many of its contemporaries seem comfortable with overlooking.
With the announcement of the Hadron mini-ITX case last year, many were excited to see that EVGA is going full-steam ahead with their product diversity expansion, introducing a mini-ITX ecosystem that supports their small form factor mainboards. More and more DIY builders are opting to assemble more compact systems and it will only gain momentum as Steam boxes are soon going to be a common fixture within gamers' living rooms.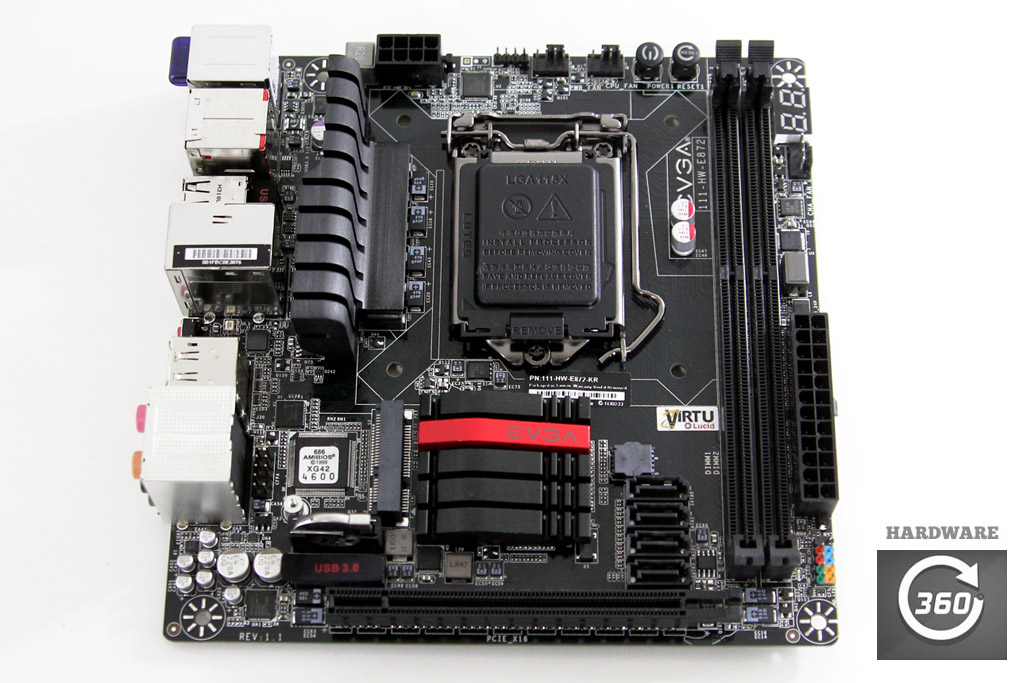 For Intel's latest Haswell CPUs, EVGA has updated their Stinger motherboard with a Z87 chipset, new features and a new EFI. The Z87 Stinger measures 170.18 x 170.18mm and supports four SATA ports, one mPCI-E/mSATA port, two DDR3 DIMM slots and has a PCI-E 3.0 port for discrete graphics. For external connectivity, an E-SATA port is available in the rear as well as four USB 2.0 ports and four USB 3.0 ports with an additional pair of USB 2.0 and USB 3.0 ports via onboard headers. The EVGA Z87 Stinger has an MSRP of $229, available through EVGA's online store.