Florida Teen Gets 142 Felony Counts From Instagram Images
Posted: November 17, 2017
---
Florida Teen Gets 142 Felony Counts From Instagram Images
---
This is why you should always think twice before posting anything online.
According to the Huffington Post a Florida teenager now finds himself behind bars and facing 142 felony counts thanks to sharing images on Instagram. Mind you these weren't the standard images people post, instead they were selfies of one 19-year-old in Dupree Johnson from south Florida who took images of himself with a stash of weapons, drugs, money and vehicles.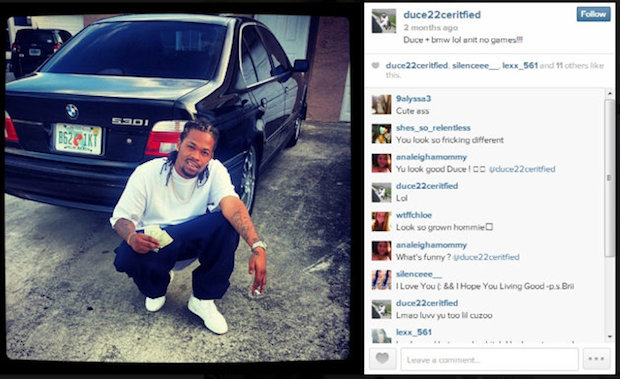 Dupree was already on probation for felony convictions that included grand theft, burglary, and felony possession of a firearms .With his previous run-ins with the law, these images were enough for the Florida police to show up at Dupree's house with a search warrant where they found a quarter million dollars worth of illegal goodies.
Most of the images have been taken down, but these few gems were shared before they could be removed, and should be a reminder of what not to post on the net.