Instead of iPhone Man Gets Box of Erasers and Index Cards
Posted: November 17, 2017
---
Instead of iPhone Man Gets Box of Erasers and Index Cards
---
Target just can't catch a break; between the credit card hack and the fact that just today we learned debit card numbers were stolen in the hack as well, the company has taken quite a PR hit over the last few weeks. Add to this the fact that Target appears to be a hot spot for customers buying used Apple products and you know they really have a problem on their hands.
The latest incident to happen at a Target store, yet again involves another Apple product, but this time around it was the iPhone. Jim Navarde, a San Diego resident purchased an iPhone for his wife at their local Target store, thinking it would make an amazing gift for his wife. However, when his wife opened the present on Christmas day the couple was in for quite a shock. Instead of getting a new iPhone the box was instead full of erasers and index cards and nothing more, even though the outer packaging was shrink wrapped as if it was new from the factory.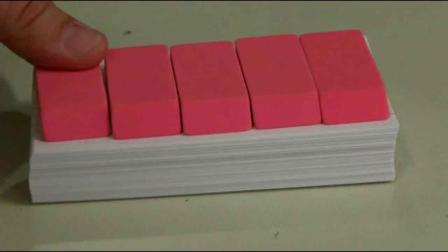 The next day the couple brought the iPhone back to the Target store they purchased it from and they were met with skepticism, as it is expected that there will be over 3 billion dollars worth of return fraud this holiday season. However, when the couple asked the Target mobile team to open the box of the replacement phone before they left the store, they again found a box full of erasers.
To us it sounds like a worker at that particular store was involved in the theft and made out with more than one iPhone.