Noctua NH-U12S and NH-U14S CPU Cooler Review
Posted: November 17, 2017
---
Noctua NH-U12S and NH-U14S CPU Cooler Review
---

There is no other component in a computer that both manages to fascinate yet bore me at the same time as the CPU cooling system. They may seem like simple devices but the amount of engineering that goes on to crafting one is a lot more complex than normally thought of. A well-crafted heat sink not only performs well but often looks good when mounted. Even the fans that come with most premium heat sinks may seem simple but looking at the development history of a particular product or brand can show just how much science and design went into crafting an item whose primary purpose is to move air.
Proper heat sink engineering requires precision and there is one brand in the CPU cooling business who enthusiasts readily recognize not just from their unique color scheme but also for their standards and excellent build quality. Noctua continuously strives to produce top notch system cooling that has been imitated for years but the results are never duplicated. Modern processors have now moved toward power-efficient designs but the need for optimal cooling for overclocking purposes remains, so Noctua has upgraded their H-series line in response.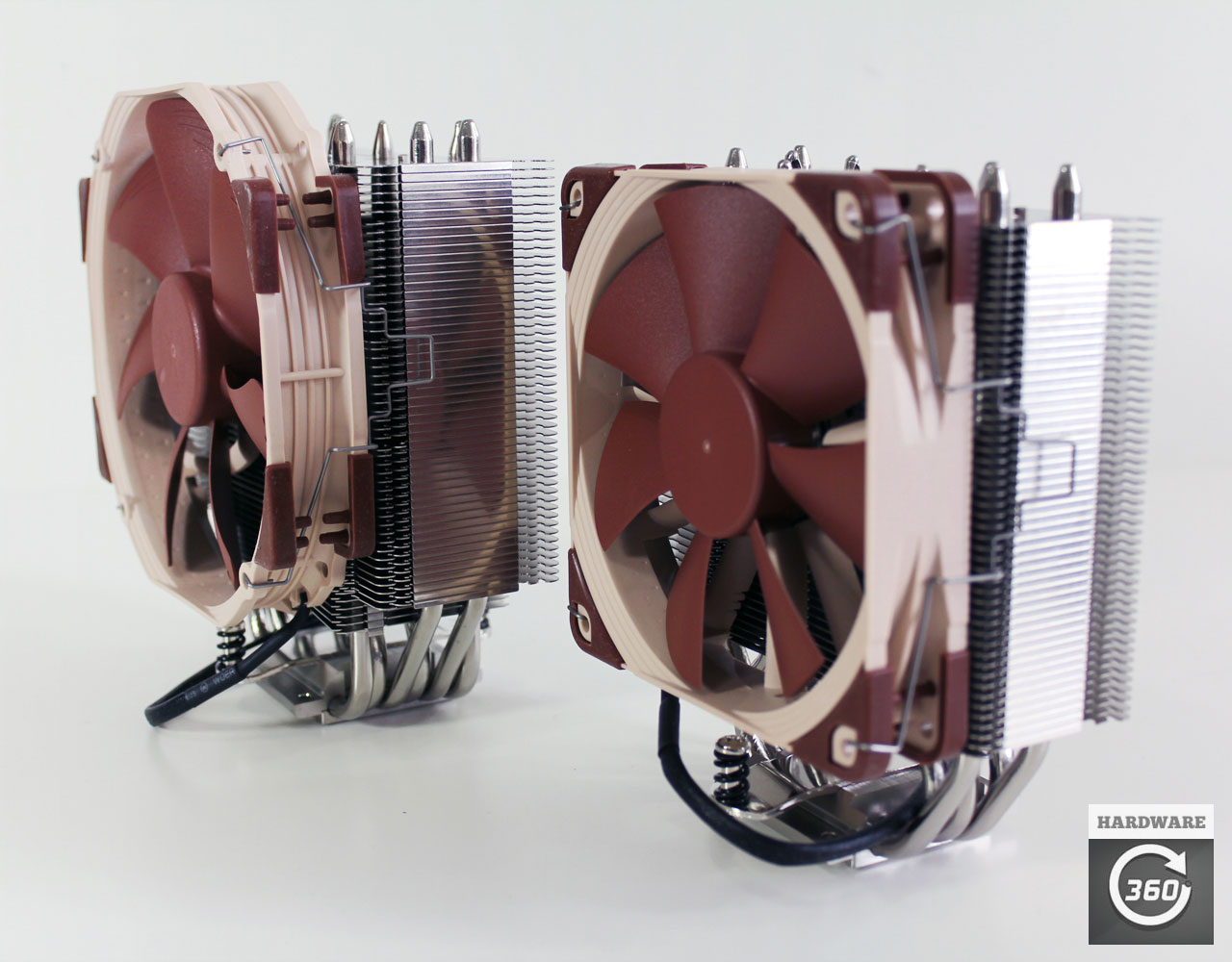 Moving in to replace the aging NH-U12P are two single tower coolers from Noctua designed for tall RAM module compatibility. This move toward a slimmer design has most likely been triggered by the rise of self-contained liquid cooling solutions that has become extremely popular as of late. The Noctua NH-U12S and NH-U14S both feature Noctua's latest fan designs and are compatible with the latest AMD and Intel motherboard sockets. The Noctua NH-U12S and NH-U14S are available with an MSRP of 64.99 USD and 74.90 USD respectively and are backed with a 6-year warranty, giving you peace of mind for more than half a decade.