Norway Plans to Digitally Archive Entire Library Collection
Posted: November 17, 2017
---
Norway Plans to Digitally Archive Entire Library Collection
---
The National Library of Norway aims to digitally archive their entire collection including books, newspapers, magazines, multimedia items and even television broadcasts. So far, they have digitized an estimated 235,000 books, 740,000 hours of radio, 310,000 hours of television, 7,000 records, and 7,000 films. The entire project will take an approximate 20-30 years to complete.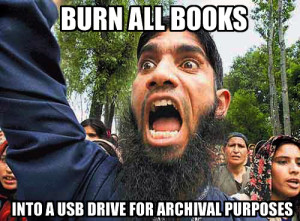 Another interesting aspect about this project is the distribution, which aims to provide easy access to the archive even if the item is copyrighted, albeit copyrighted material is limited to local access from within the premises of the National Library of Norway. The project is similar to Google's controversial book-digitization project announced a few years ago.
Last November, a federal judge has ruled that Google's Book-Digitization Project is within the grounds of fair use, much to the dismay of The Author's Guild who filed a lawsuit against Google in 2005. Hopefully more countries would follow Norway and start digital archives of their own. Aside from having their entire library archived, Norway also is home to the Svalbard Global Seed Vault so right now they are the most prepared country in terms of dealing with the Zombie Apocalypse or any nuclear disaster in the horizon.