NZXT Kraken G10 Liquid Cooled GPU Mounting Bracket Review
Posted: November 17, 2017
---
NZXT Kraken G10 Liquid Cooled GPU Mounting Bracket Review
---
Introduction:
Today's high-end graphics processors can consume up to 250 watts of total board power under peak load, and while not all of the power is dedicated to the GPU the majority of it is. This creates an issue where the GPU has to dissipate over 200W of power (heat) in order to not over heat. The standard method to cool graphics processors is a metal heatsink – some with heat pipes and others with vapor chambers, but despite small differences all use the same basic principle, where a metal chamber is filled with a liquid that circles the heat from the GPU into the heatsinks grid array. These type of air cooled heatsinks have become extremely efficient over the years, but when you are dealing with 200W of power it isn't easy to keep things cool and you need look no further than the AMD R9 290x and Nvidia GeForce GTX 780 Ti as examples of this.
To address this overheating issue NZXT has created a unique product called the Kraken G10. Essentially the G10 is a solid metal bracket that works with most Asetek water coolers on the market, such as first generation Corsair water coolers and the NZXT Kraken cooler series. With the bracket these coolers are able to replace the stock cooler of virtually any graphics card on the market from both AMD and Nvidia. The bracket also comes in three flavors; red, white and black. With three colors to chose from you can easily match the bracket to your systems cooler scheme, or just chose a color to your liking.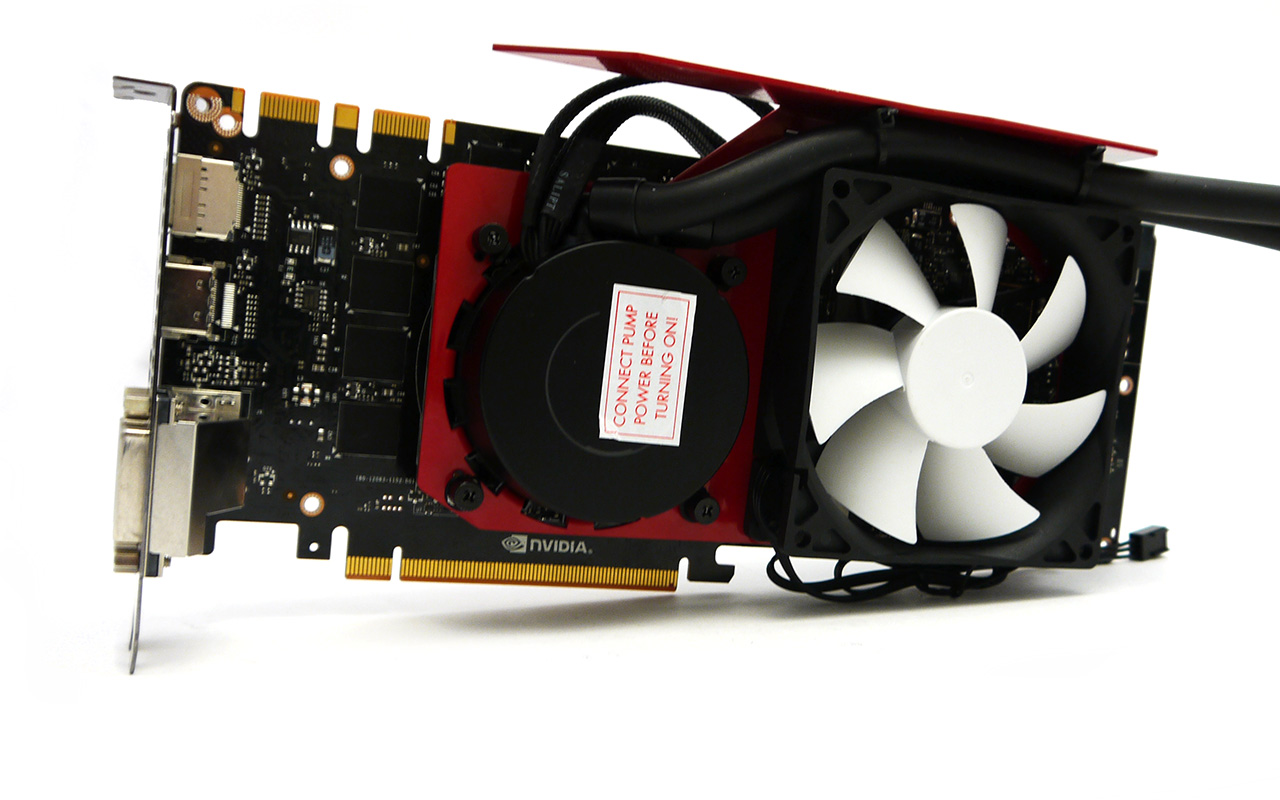 The Kraken G10 bracket isn't bundled with a water cooler, instead it is an add-on that allows a Asetek cooler to be used on a GPU. So, ultimately purchasing this kit isn't going to be cheap, as you will need to buy a self-contained water cooler – that can run you anywhere from $60 to $100 and the G10 bracket adds another $29.99 to the bills total. What takes the sting out of the price though is NZXT is advertising that using this product you can decrease a graphics cards temperature by over 40% and it is cheaper than buying a custom water cooling loop.