ADATA DashDrive Elite UE700 64GB USB 3.0 Flash Drive Review
Posted: November 17, 2017
---
ADATA DashDrive Elite UE700 64GB USB 3.0 Flash Drive Review
---
Introduction:
Over the last few years flash drives have started to use extremely fast and high capacity NAND memory that has allowed them to push the boundaries of what a portable storage device can be. With today's flash storage you no longer have to use multiple drives for large amounts of data, or wait to transfer images, music and movies. Instead we now have the ability to transfer up to 1GB of data in less than 8 seconds, thanks to read and write speeds that are nearly capping out the USB 3.0 interface, which is capable of transferring data at up to 5Gbit/s—more than 10 times as fast as the 480 Mbit/s top speed of USB 2.0.
The drive we are looking at today doesn't quite max out the interface, but it does come with blistering fast read and write speeds of 200MB/s and 100MB/s respectively. Additionally, the drive comes with a sleek blushed aluminum exterior that makes it look every bit as good as it performs. However, it isn't the fastest drive on the market, so it doesn't use the same NAND as some of the more expensive mobiles. The lower speeds though allow it to retail for only $1 per GB, which in today's flash drive market is actually pretty good.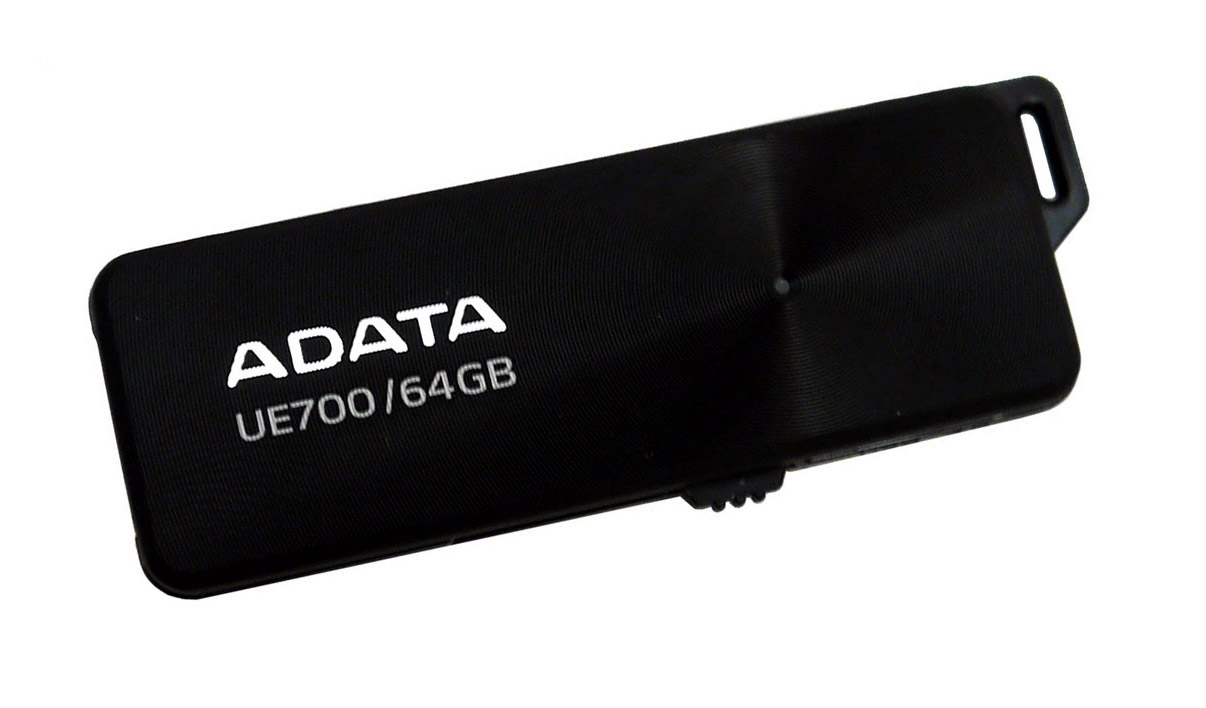 Over the next few pages we will introduce you to the ADATA DashDrive Elite EU700; a flash drive that comes in four capacities, 16GB, 32GB, 64GB and 128GB. The model we received has a capacity of 64GB and at $1 per gigabyte the cost comes out to $64.99.