Kingston 64GB DataTraveler HyperX 3.0 USB Flash Drive Review
Posted: November 17, 2017
---
Kingston 64GB DataTraveler HyperX 3.0 USB Flash Drive Review
---
Introduction:
As of today I am officially declaring the DVD drive dead, I know many of you protest this idea and may think my postmortem is premature, but with all my DVD drives sitting on a shelf collecting dust for the last three years, it to me is a long time coming. The last time I can remember using a DVD drive was a few years ago when I was installing Windows Vista on my PC, which was a slow and painful processes due to the limited transfer rates of a DVD drive. Even my Blu-ray drive is sitting on a shelf, which is due mainly to spotty software support that essentially turned it into nothing more than an over glorified and overpriced DVD drive. Again, for me, it was a long time coming and I for one am glad that I no longer have to stack disc on my desk and wait for slow installs.
he last time I used a drive I can remember thinking just how slow the process of installing Windows was and that I wanted a faster way, since as a reviewer I often change my operating system on s bi-weekly basis. The answer of course was to use a flash drive and even though they were no were near as fast back then they still installed Windows in half the amount of time it took a DVD, and with flash drives pushing above 200MB/s now you can have a fresh install of Windows running in no time.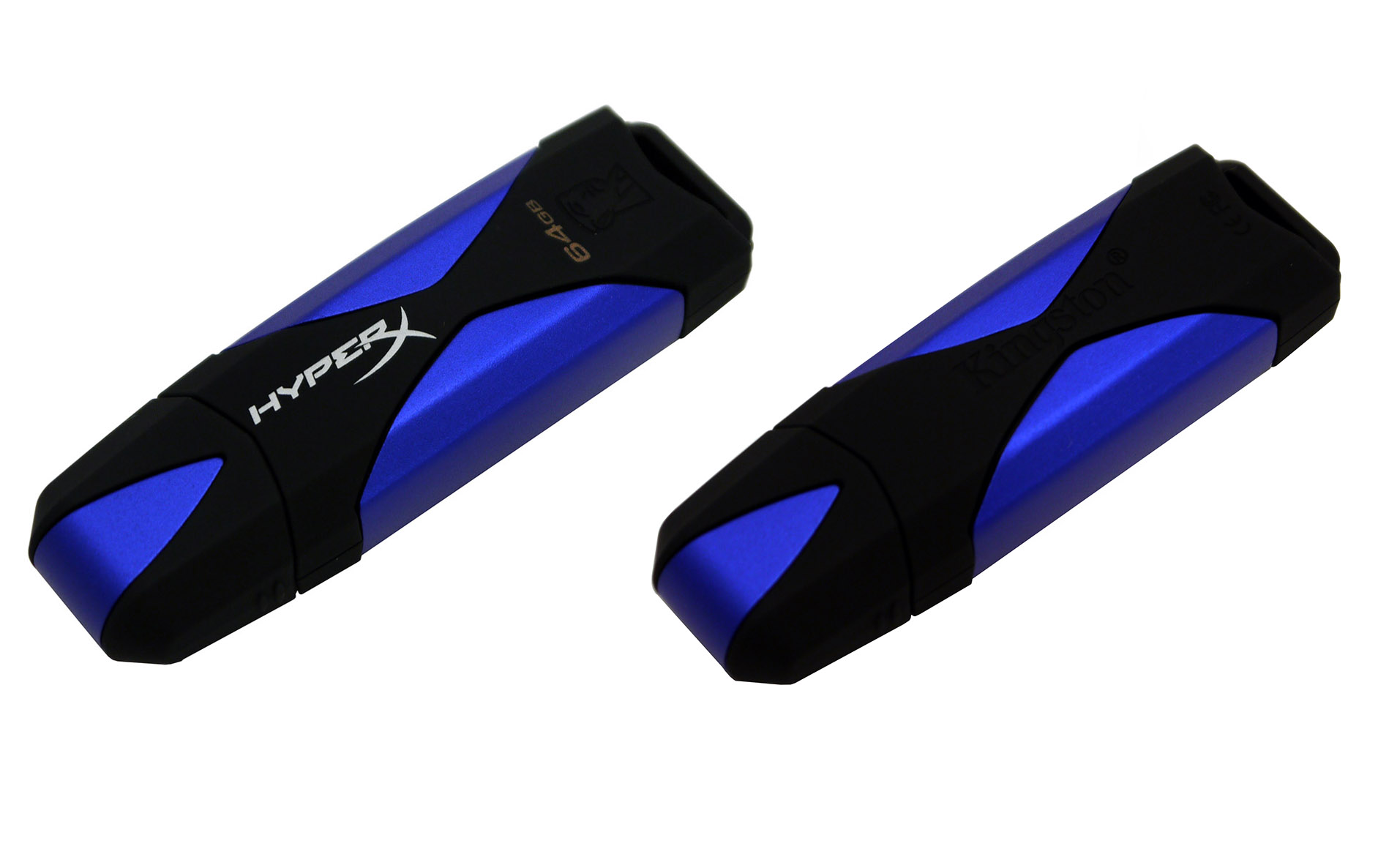 Installing Windows from a USB flash drive is just scratching the surface. Flash drives are also safer when it comes to storing precious data such as family photos, you don't have to worry about breaking them if you leave them on the floor, and hell, most are even able to make though a rinse cycle and come out unscathed.
One manufacture that always produces killer memory products is Kingston, especially when it comes to their HyperX line. This is the line in which all of their high-end products fall into and the HyperX Data Traveler is the flagship flash drive in the series. This is due to the drive featuring a 8-Channel architecture that gives it blazing fast read and write speeds of 225MB/s read and 135MB/s write over the USB 3.0 interface and a durable metal and rubber casing that protects the internal ICs from damage.
We were sent the 64GB version of the drive, which as the same performance as the 128GB and 256GB versions, but at a lower price. The current MSRP of this model is $72.99, which is just slightly over $1 per GB, which isn't bad for a high-end flash drive.